Hoichoi's events are supported by our collaborators, friends, and well-wishers. We extend our heartfelt gratitude to all of them, whom we regard as our most revered partners in making our cherished events a grand success.
Hereby we would like to acknowledge their financial help by mentioning them below.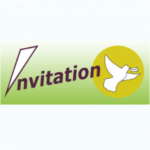 Hoichoi is very proud to have Mr. Vinod Sehdev, the owner of Invitation Restaurant, as one of the ardent supporters. We thank him for his support!
The Invitation Restaurant is romantically situated in a quiet area in the center of the bollenstreek, one of the most beautiful locations in Netherlands. The woods, dunes, beach, flower fields determine the face of the landscape. The restaurant has a magnificent view of the lake and is an ideal location for a snack or dinner at your trips. Amidst this natural environment you can enjoy your food on a terrace with a capacity for 350 people, or in the restaurant which seats up to 110 people.